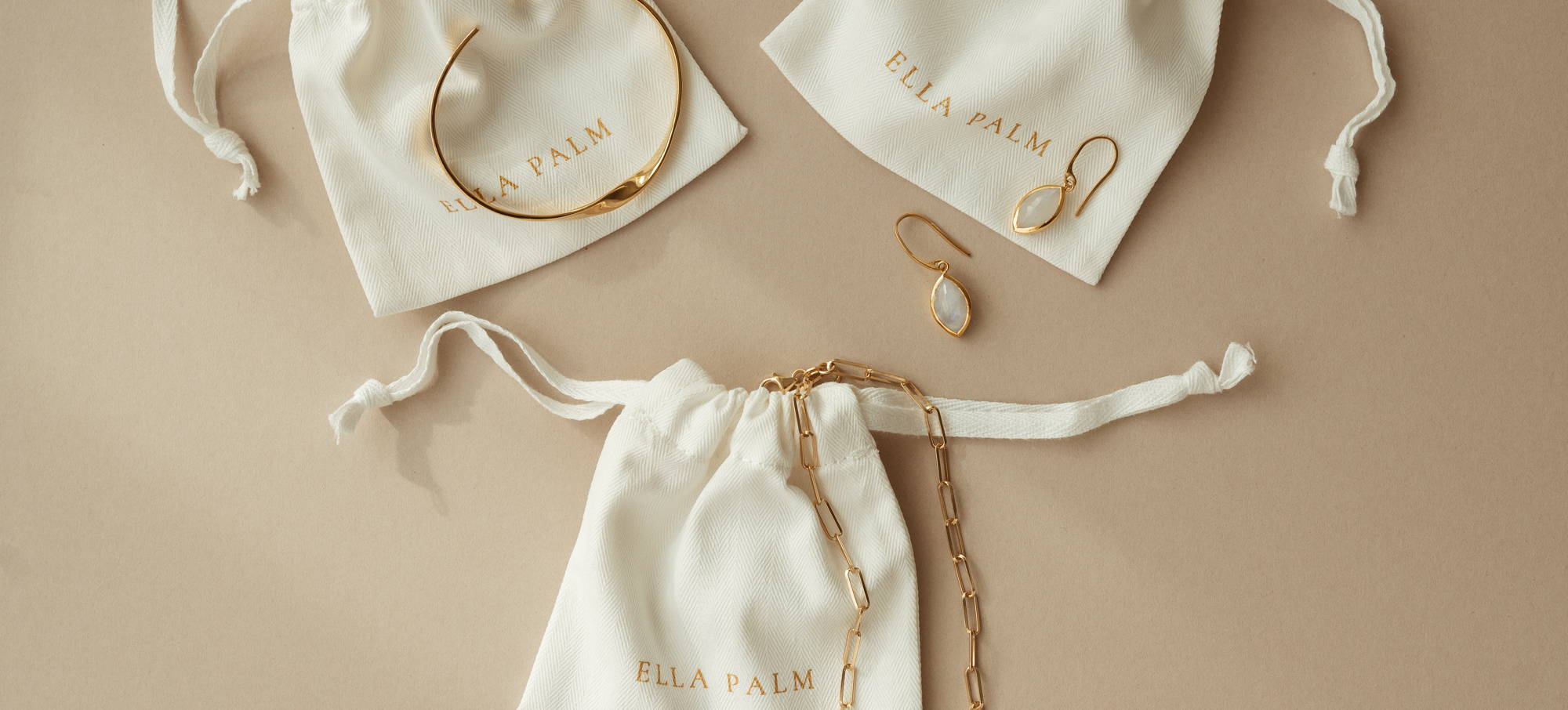 Welcome to the Ella Palm Material and Care Guide. We have put together some information about what our collections are made of and how to take care of your pieces to get the most out of them.
All Ella Palm jewellery is carefully handcrafted from the finest precious gold and silver metals and is sensitive skin friendly.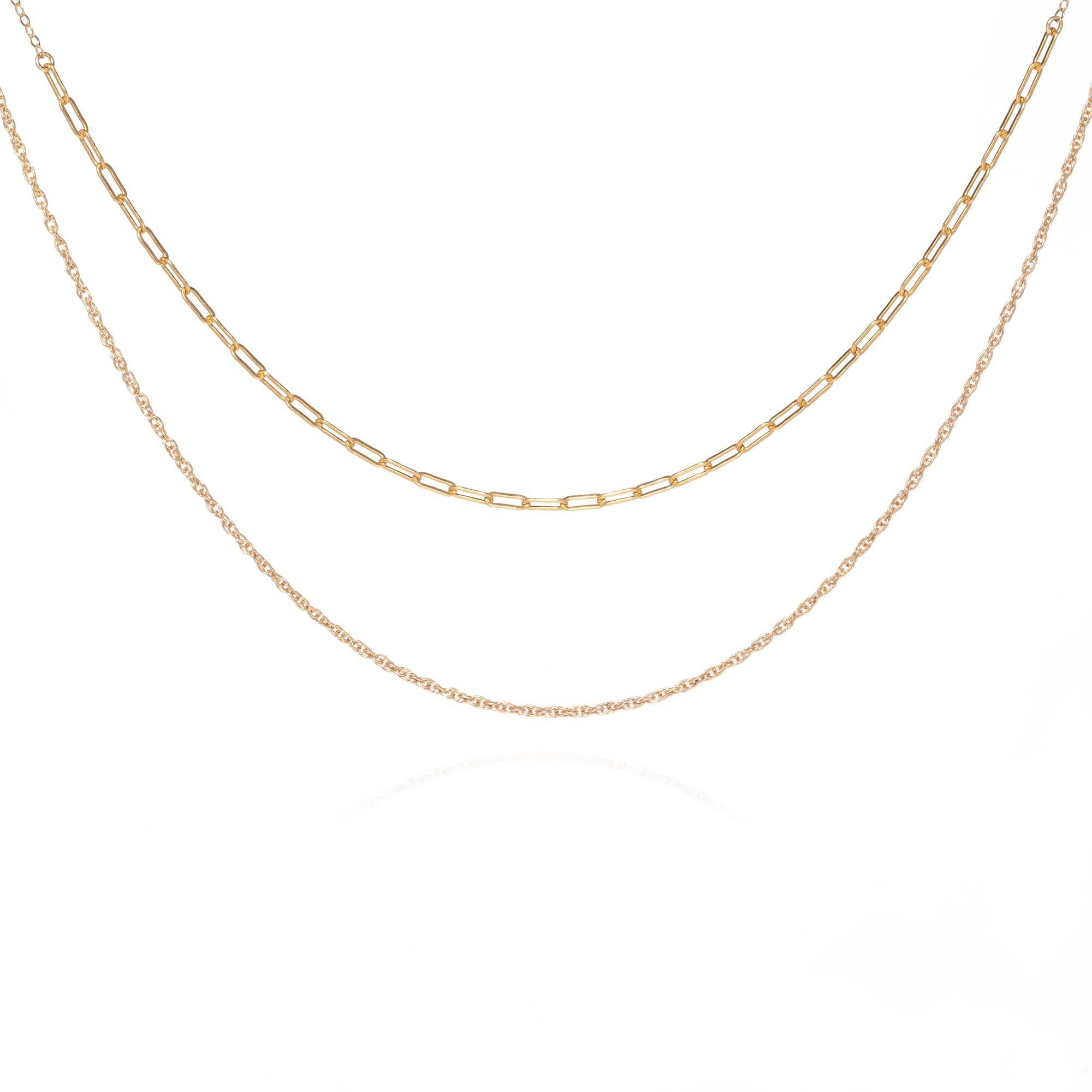 14k gold-filled -
Our material of choice - beauty, durability and affordability in one. Gold-filled is the closest alternative to solid gold. Made with a thick layer of real 14k karat gold mechanically bonded with high heat and pressure over high quality jeweller's brass. It is much more durable than gold plated and vermeil and definitely more affordable than real gold. Gold-filled is tarnish resistant meaning you don't have worry about your jewellery fading over time with wear. Gold- filled is a costly and complex process and only a few mills in the World make it. We are limited to the designs available for gold-filled but try and use it whenever possible.
Hallmarked with 1/20 14k GF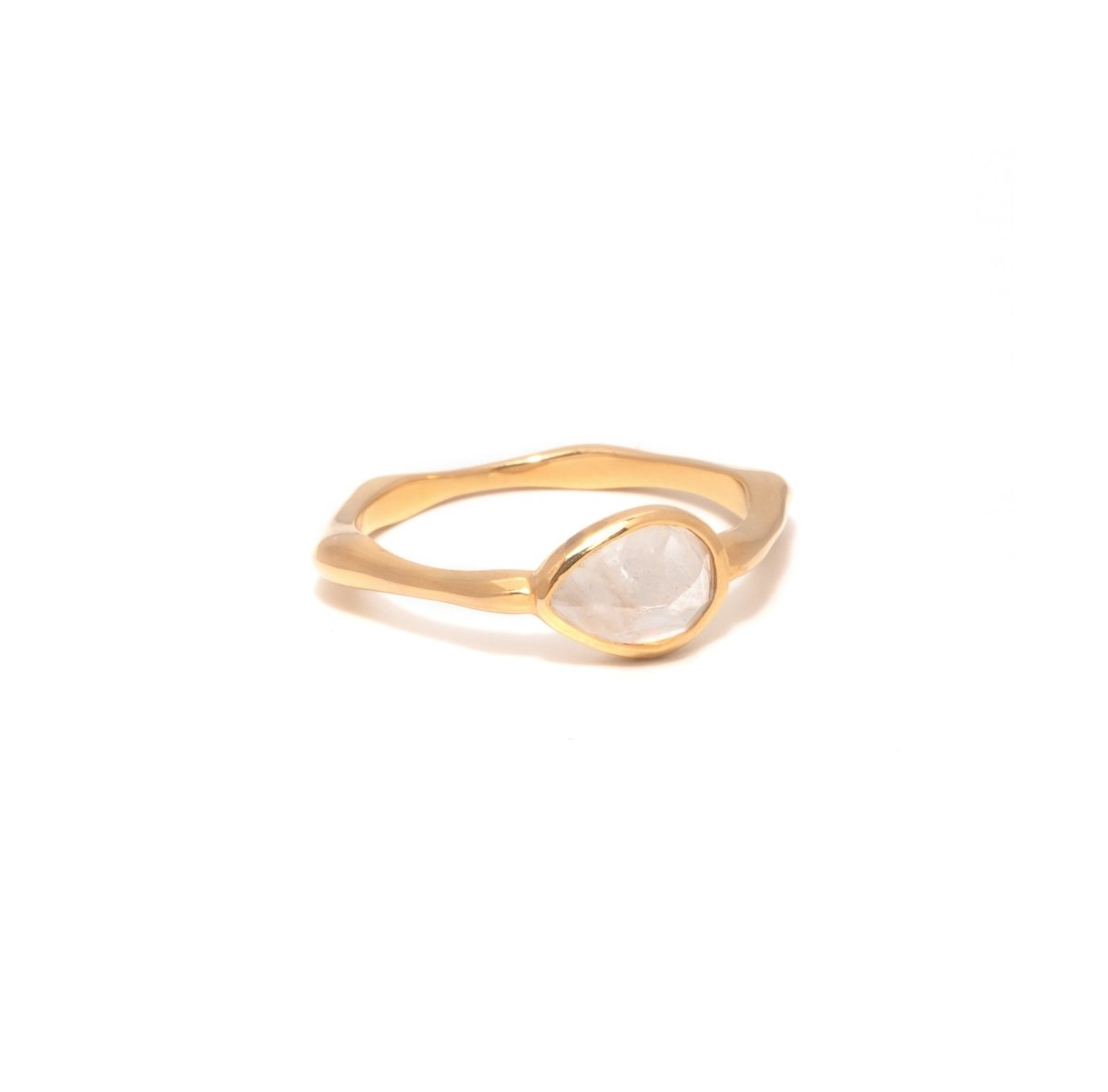 Gold Vermeil is sterling silver layered with a thick coating of real gold. Our vermeil pieces are handmade by artisans in India in recycled silver and fair mined gold. We use a minimum of 2.5 microns - 5 microns (plating thickness) of 14 karat gold to ensure long lasting wear and to give each piece extra durability. As sterling silver silver can easily be cast into a desired shape you will find we use this technique for intricate designs such as our signature pendants and moonstone rings.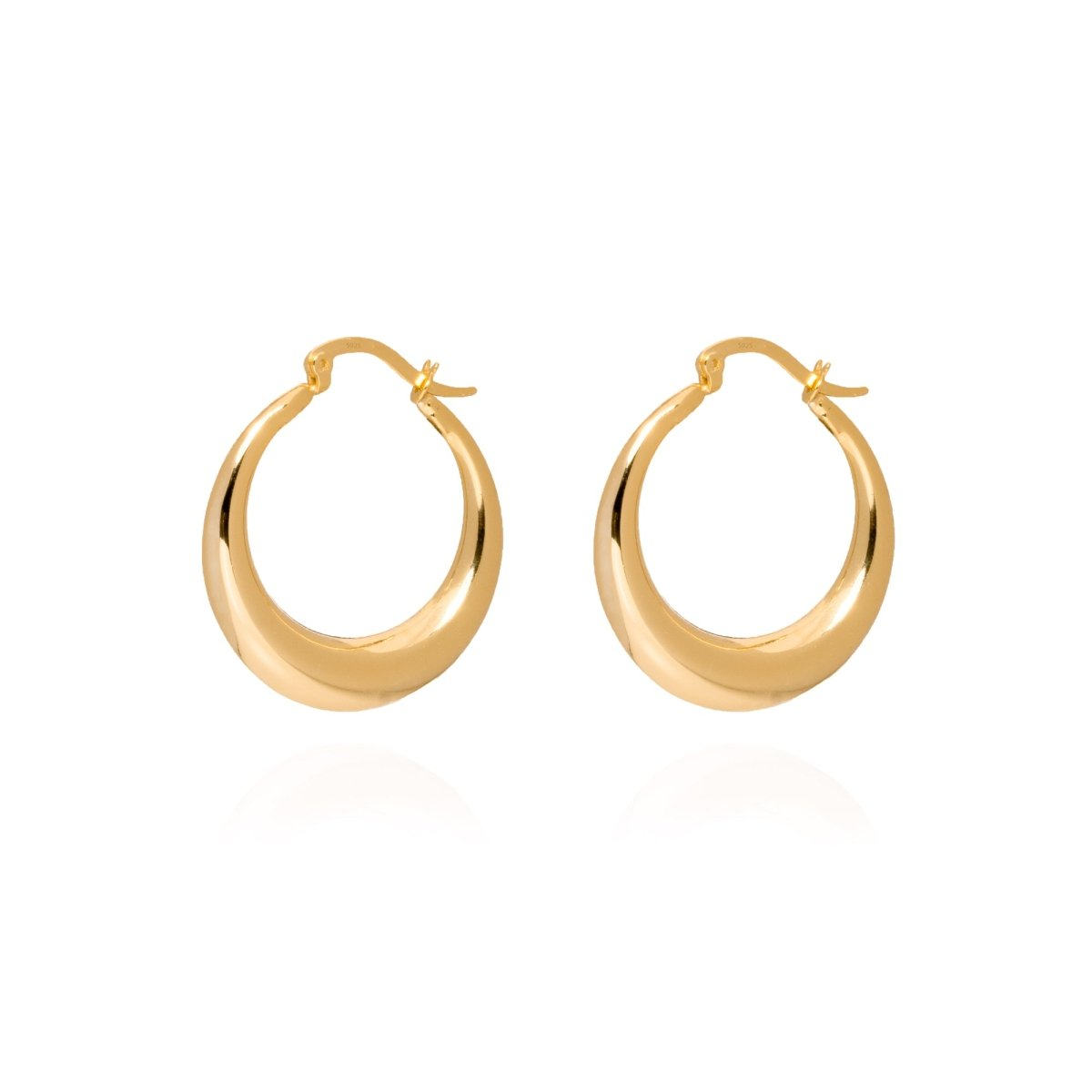 Just like vermeil, plated designs use the same technique of gold plated onto silver. Because the plating is not as thick as vermeil, plated designs are more affordable and a great option when you're looking for a pair of everyday hoops or a gift that doesn't break the bank. We use high quality gold plating for all our plated designs to ensure long lasting wear.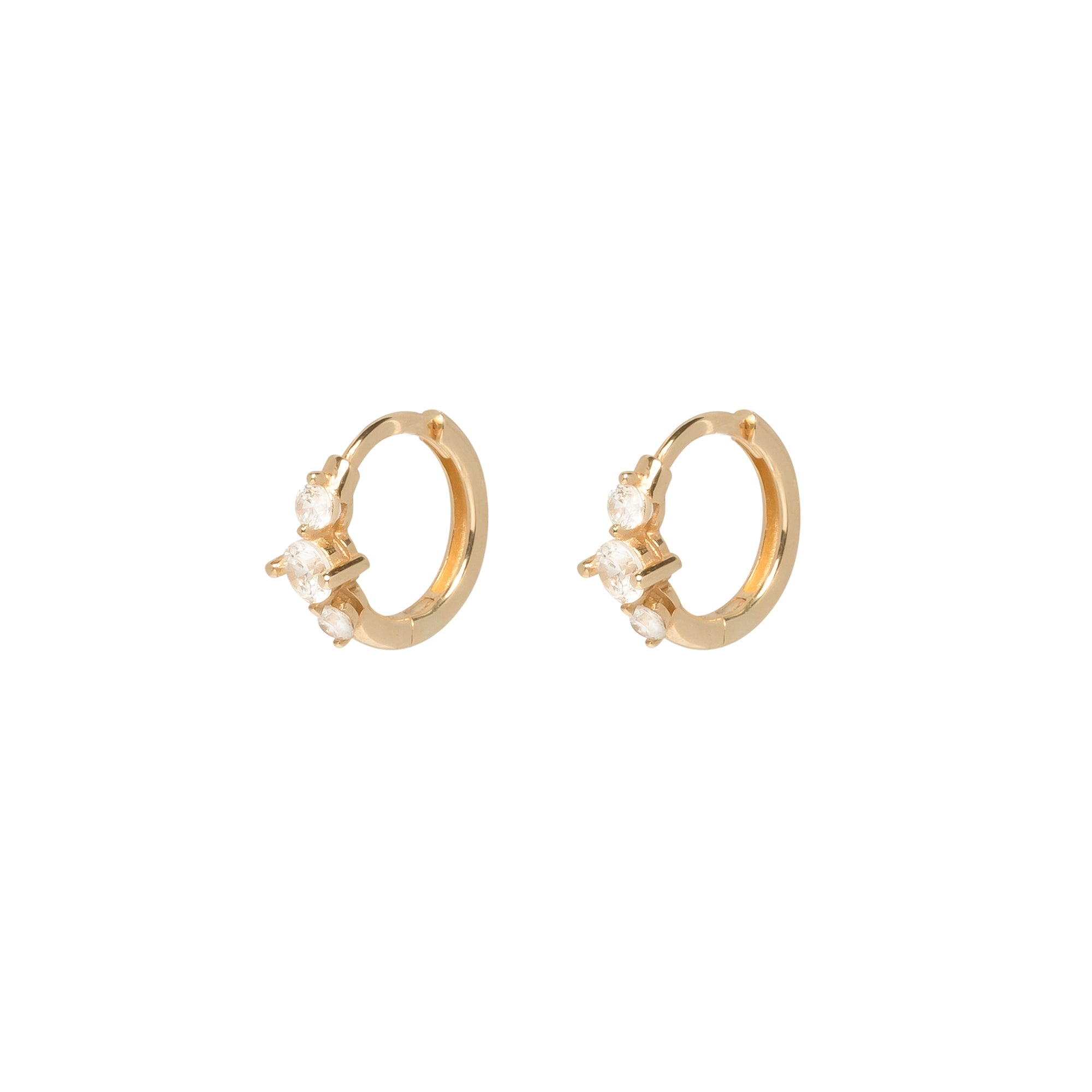 Gold in its pure state is too soft to make jewellery from so it is mixed with alloys to create a strong durable gold product. We work with 9k solid gold which contains 37.5% pure gold mixed with 62.5% of differing metals. We offer a small selection of 9k solid gold designs for those that are looking for minimal timeless heirloom pieces that will last a lifetime.
Hallmarked with 375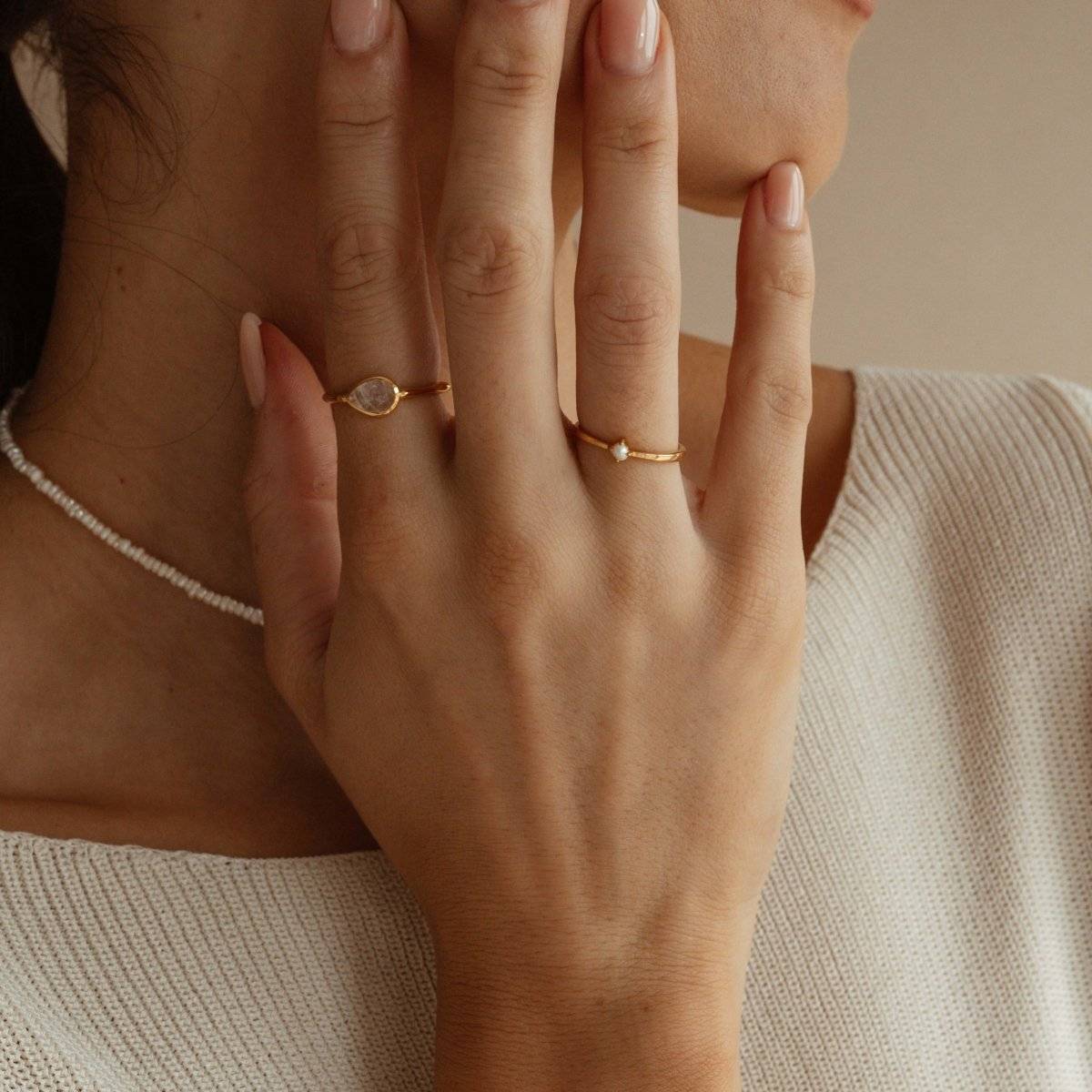 To keep your pieces shining bright for years to come we recommend the below for all Ella Palm designs.
Remove jewellery before showering as contact with water and soaps can cause damage to pearls, gemstones and precious metals.
Skin and hair products such as perfumes, hairsprays or sun-creams should be applied before putting jewellery on.
Remove your jewellery before doing any practical activities or any type of work out.
Avoid wearing your jewellery when using household cleaners or bleach, as some chemicals can react with metals.
Cleaning
Do not use chemicals to clean your jewellery as this may damage or discolour the metal.
To maintain shine, jewellery can be polished with a microfibre cloth when required.
To remove stubborn dirt we recommend using an old soft toothbrush and warm mild soapy water.
Storage
Store pieces separately in soft, padded compartments or pouches.
This will prevent scratches, tarnishing and tangling of chains.
Keep jewellery away from extreme temperatures, humidity and direct sunlight as these can all cause discolouration and increase tarnishing.